"We are only truly secure when we can look out our kitchen window and see our food growing."  Bill Mollison
easy peasy seedlings
Collect in Rocklands Mitchells Plain, Noordhoek or Newlands.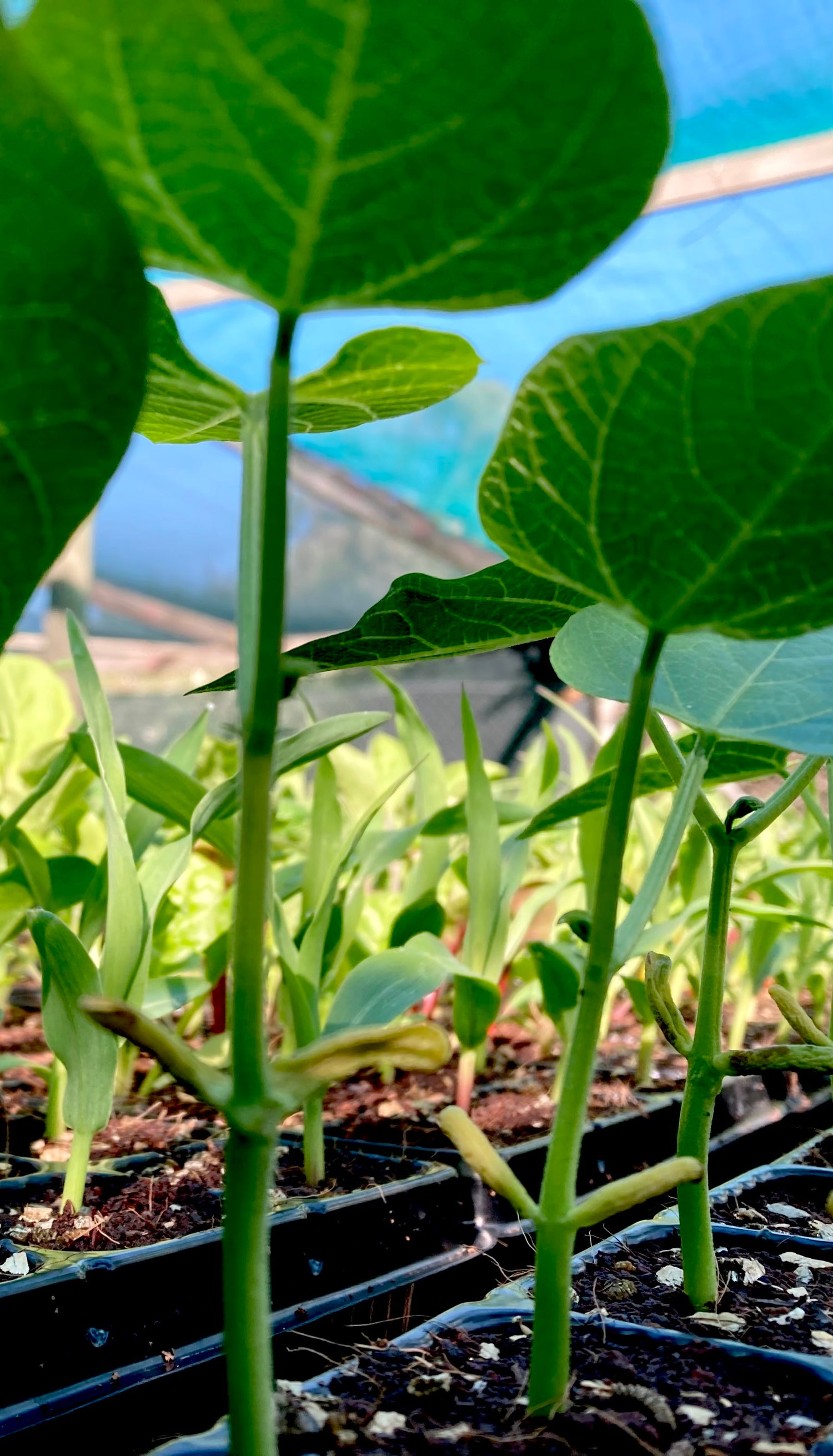 food gardening made simple
Easy Peasy invites you to a thriving home garden all year round – our tray contents change seasonally so you plant what grows best.
Easy Peasy produces 48 seedlings trays four times per year.  
Trays are lovingly produced at our nursery in Mitchells Plain and can be pre-ordered. Trays can be picked up in Mitchells Plain, Noordhoek (Jardim Farm) or Newlands (Montebello Design Centre).
Buying Easy Peasy trays grows jobs for locals and supports a culture of home gardening in Cape Town.
We look forward to helping you grow delicious food at home – the Easy Peasy way.
Order trays for a year
the benefits of growing an organic garden
taste –  Nothing tastes better than vegetables straight from the garden.
health – An organic garden is free from toxic chemicals, which means that the produce is not poisonous. Organic produce also enjoy higher vitamin and mineral content and lets not forget that gardening is good exercise and fabulous for our mental health.
money – Planting your own organic vegetable garden will save you money at the shops and on petrol to get to the shops. 
planet – organic gardening uses no pesticides, herbicides or fertiliser and will not poison the small animals in your garden. Making compost at home means there is less food waste in our landfill and growing your own food means less support for the petrol-based industrial food system.
miracles – organic gardening connects you to the miracles of life – you are working with seeds, soil and the elements which satisfies something biologically.